Boat cover for all types of open boats including frame

For all types of sloops and open boats Bootzeil sails fit all sloops and open boats.
We already have 16 years of experience in this. Even a small console is no problem. Check whether your boat resembles one of the types of boats below. In the boat sail configuration below, enter the length and width of your boat and the price will be calculated.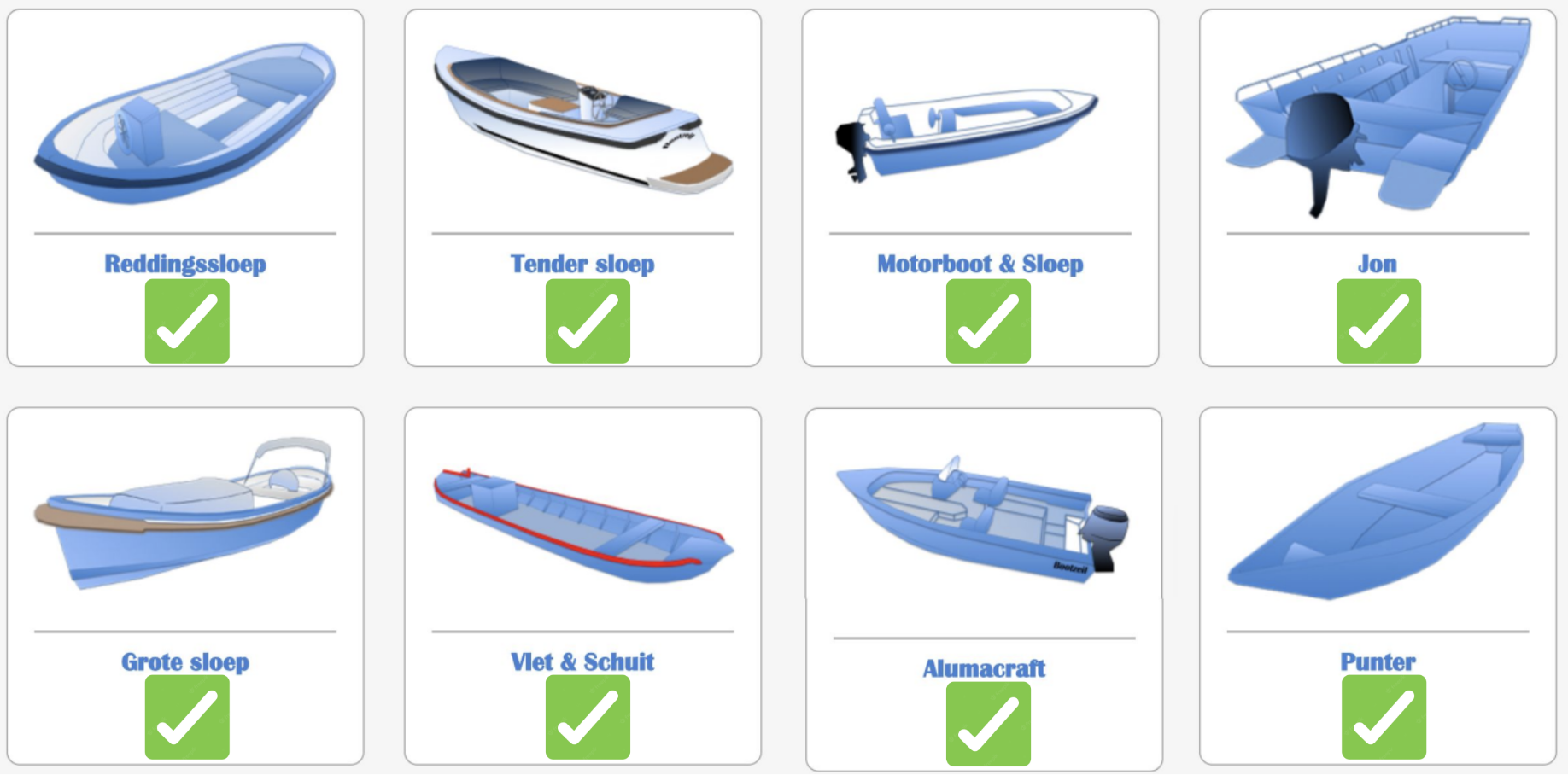 Perfecte drainage due to an ingenieus frame
For the construction Bootzeil uses an adjustable aluminium frame. The rubber foot keeps the pole on its place. 

Simple installation
The first time the Bootzeil needs to be installed. This you can do yourself but it is optional that we do it for you. Watch the instruction page. Once installed the cover is easy to put on and of the boat after using your boat.

Bootzeil is a Dutch product
De Bootzeil is there allready for 16 years. We have made over 10.000 "bootzeilen"  and you can find them in canals, ditches and harbours. We are always developing the covers and we use a high qualitaty fabric. All boatsails and sloopsails are custom made in our factory in Haarlem.

A Bootzeil fits all open boats
Bootzeil fits your sloop, lifeboat, lifeboat, viking, steelfish, reddingssloepen, watercraft, antaris, lifestyle, arie wiegmans, jan van gent, interboat, victorie, rhea, vlet, beenakkervlet, grachtenvlet, corsiva, liberty.
Watch the video oabout setting up a bootzeil  or FAQ's in dutch